Data Service
As one of the leading telecommunications and information services company, Bangla Trac is proud to be helping its customers improve the ways in which they operate and work through data services.
That's why we make new dimensions in technology to cater VAS and Content Solutions that are simple and handy for our clients, including Bangladesh's largest and fastest national mobile networks.
Our International Internet Gateway (IIG) is dedicated to enable the Bangladesh to secure is International IP transit services.
We also have our state of the art Data Center with a vision to create and manage local content to host services both in local and international marketplace for infrastructure, platform and application hosting.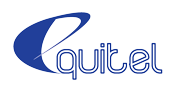 Our International Internet Gateway (IIG) license will facilitate deeper access into IP landscape of Bangladesh. As a integrated unit of Bangla Trac, we serve organizations (ANS,ISP, 3G, BWA, Call Centers, BPO, VAS, Bank, Buying Houses and NGOs) with our wide and robust network and our leading edge innovations to provide for and anticipate new needs. We bring our services through security, quality, global connectivity and customer service.